So, kittens. Â The Maryhill wine club pickup had turned into a circus. Â Jam-packed with people and really not as much fun as it oughter be. Â In fact, if you're like me (and I know I am) you'd think twice about jamming yourself through that grinder again to pick up wine.
The smart people at Maryhill have clearly picked up on the issue and they've made some changes. Â As of this last pickup club members pick a time and get a short tour of the winery, including snacks (we love snacks) and a barrel tasting.
A bit chilly out, but the Gorge and Joyce are both still quite lovely: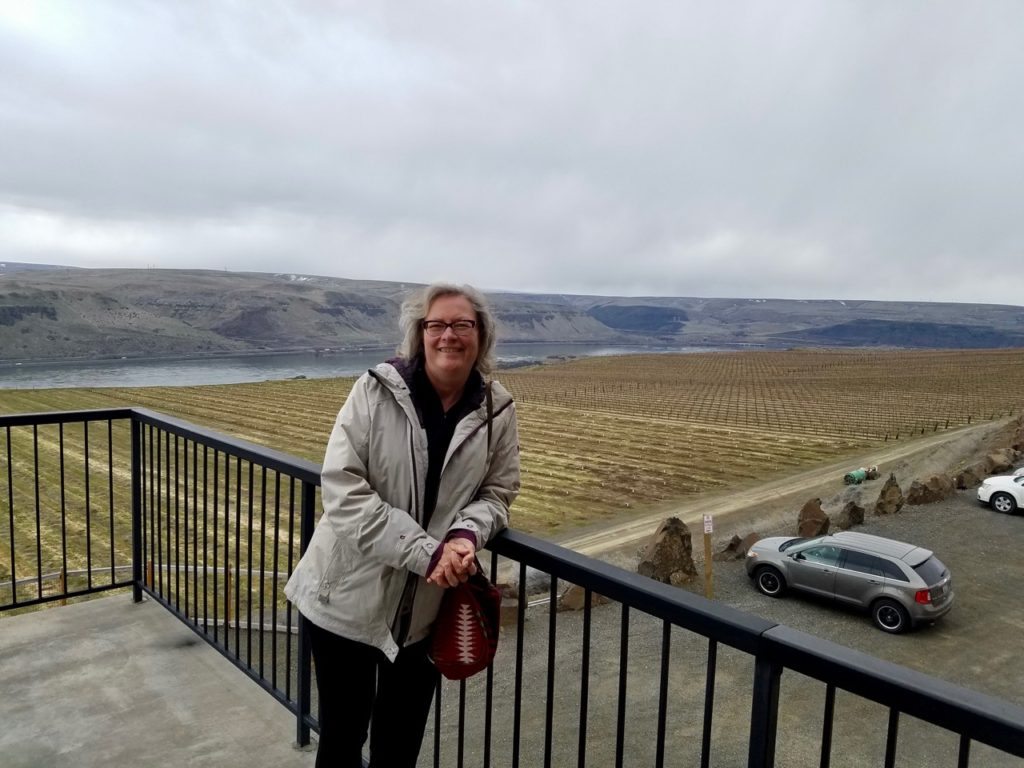 Remember kids, if you're thinking of crawling in here, ask your parents first.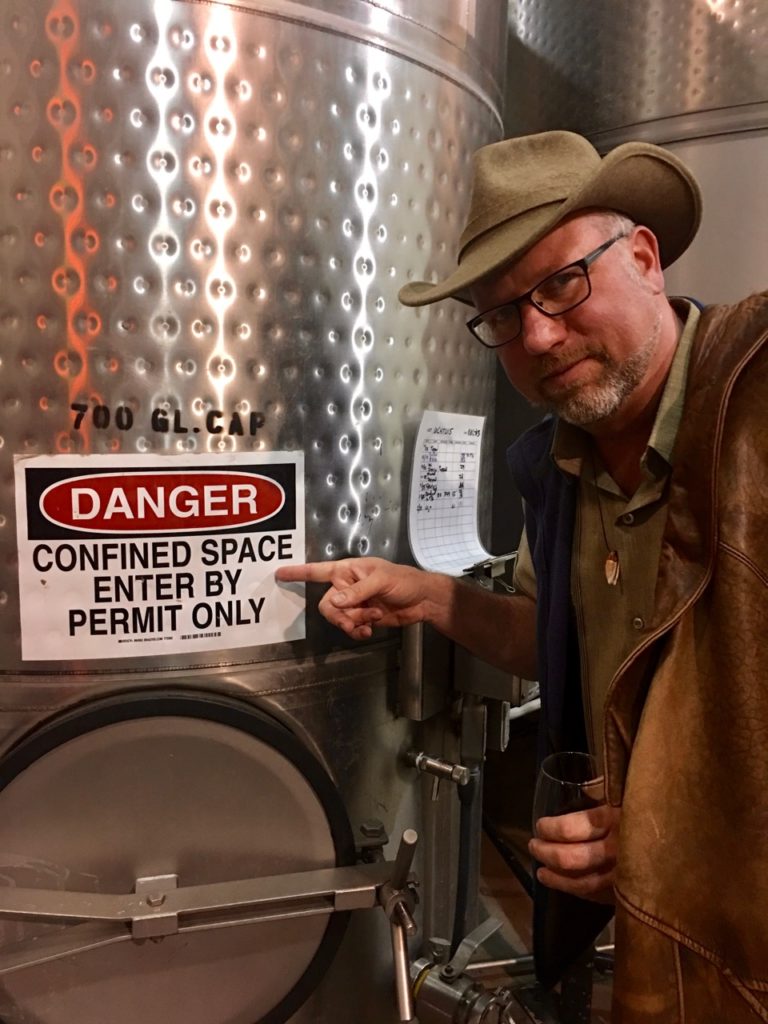 The lab, mysterious substances waiting…
Here's some secret winery stuff. Â They are equating the sections of the cellar to positions on a pirate ship. Â No, I did not ask why.
Joyce shows us some moves.
…and here we are!