Found this here on the walled garden of Instagram:

This weekend we ran the Sherry Obstacle Course at Pix Patisserie.
Sherry is an unusual wine product.  It comes from one particular grape thats only grown in one particular region of Spain.  Why is it unusual – the same grape is used to produce a wide variety of end products, from what we'd think of as a very light white wine to dark desert wine.
I've had the fortunate to spend some time in Sherry country, and I'll tell you this much: it's a good product and you'll come to like it in about two seconds flat.
Mike and Jen showing us how to have fun.
And here was our reward: snax!
Instead of doing something practical, like having a tap at the bottom of the barrels to tap the sherry for tasting, Sherry makers follow the traditional method of sampling through the top of the keg. Â Example:
It's a bit tricky to pour into a tiny glass…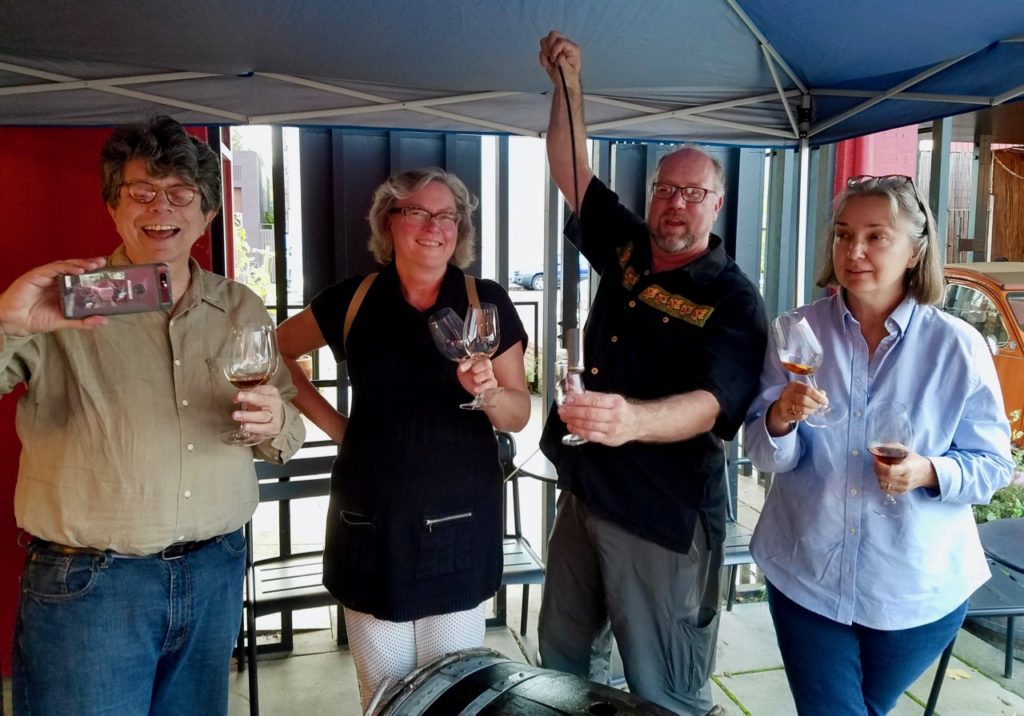 Seems like a overcomplicated way to do it, though it definitely shows off your skills.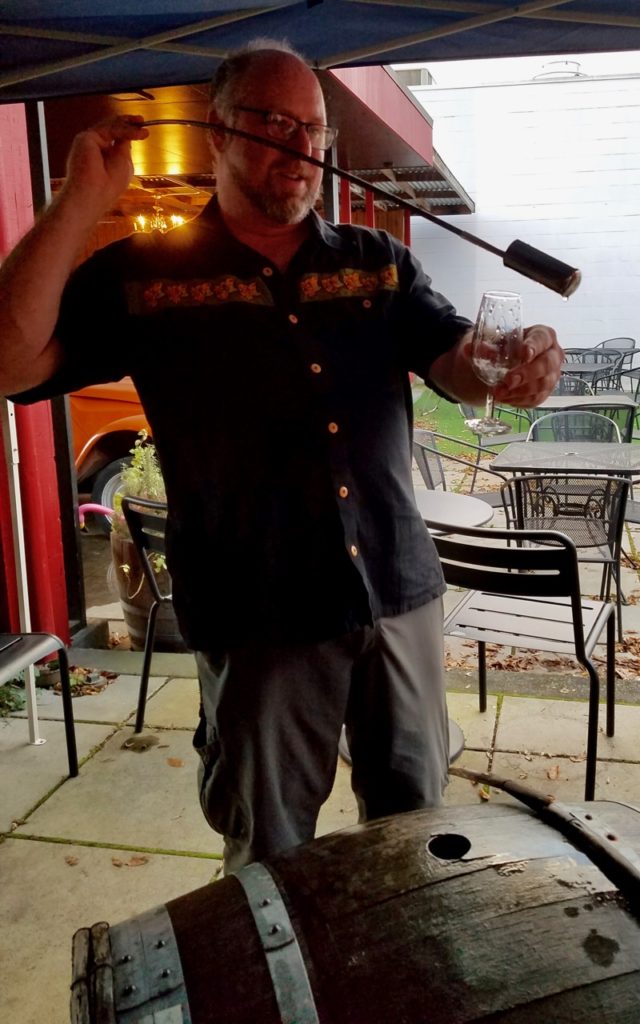 They encouraged us to participate in their social networking thingie. Â So here it is: