Wow, talk about a perfect afternoon.  What is there even to say about the wines at Walla Walla Vintners that wouldn't be overshadowed by the sheer beauty of a perfectly crisp October afternoon sandwiched between the visual joy of mountains, vineyard, winery…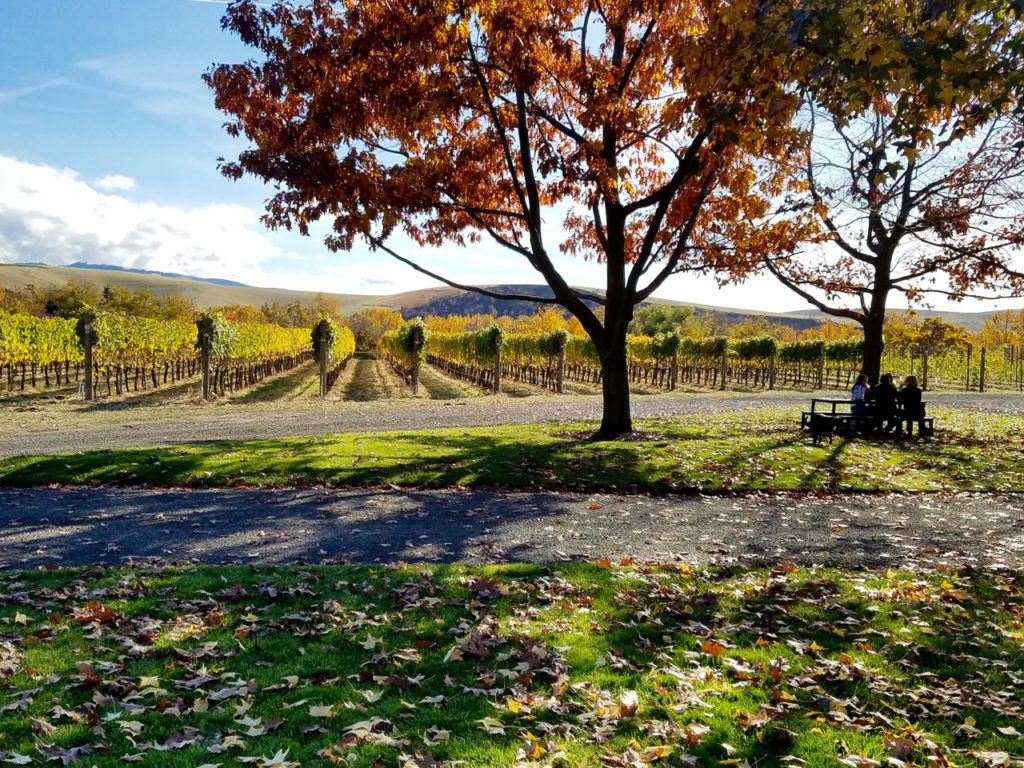 Makes you just want to roll it up in a warm burrito and snuggle with it all.
Winery dog, OF COURSE.
On the right you can see two kids coloring in the sun.
Ok, I left out the photos of the smiling winery crew cheerfully punching down and forking casks back and forth because it makes my palms itchy since working a harvest season last year.  After that, it's hard to sit down when others are doing work.
One thing you may notice about experiencing the Walla Walla region, is they are fond of breadsticks as tasting room palate cleansers, which is great as they are delish and fun.  WWV shared with us their secret: Safeway Select is the best.   Slightly salty and a touch of butter, I'd have to agree.  They got the yum.