It's that time of year. I joined the merry crew at Boedecker Cellars for the 2019 Harvest. Here we are in a rare moment of repose.
The grapes arrive.
Athena on the sorting line.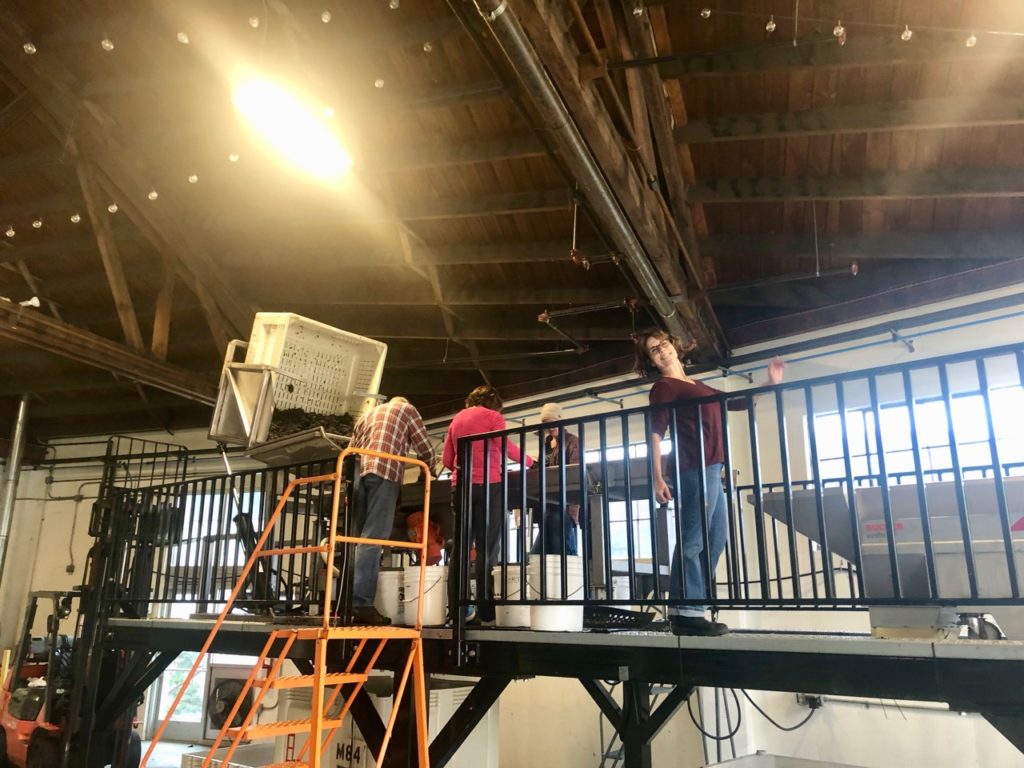 A perfect cluster!
Tim shows us his Punchdown Face.
Here's your friendly author in action.
See all those on the deck? I cleaned each and every one of them.
Boedecker Cellars is located right here in NW Portland. Drop in sometime and say "hi". Athena and Stewart make great wine!