What's a Troon? Beats the heck out of me. I was figuring it's some kind of Yeti, but we forgot to ask while we were at Troon's Carlton Wine Bar.

Here's a silly photo, just to show that they have a sense of humor.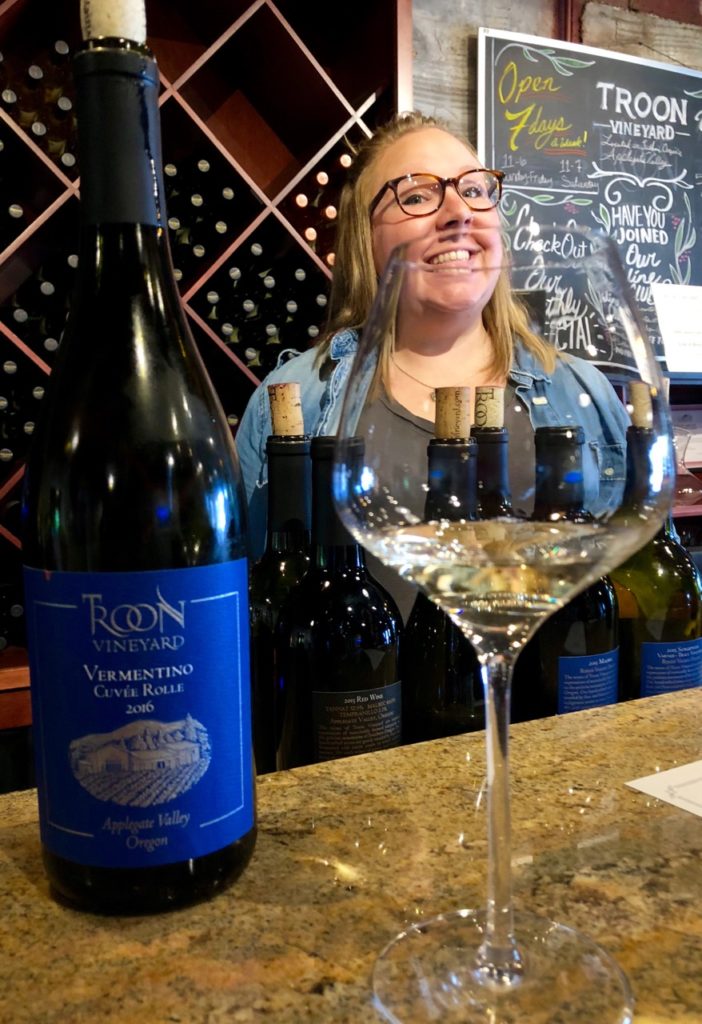 Hey, check this out!  They've got a lovely back patio and encourage you to bring a picnic and enjoy the afternoon.

We had a nice time there, I bet you will too.  A little more on Carlton for you: http://www.visitcarlton.com/